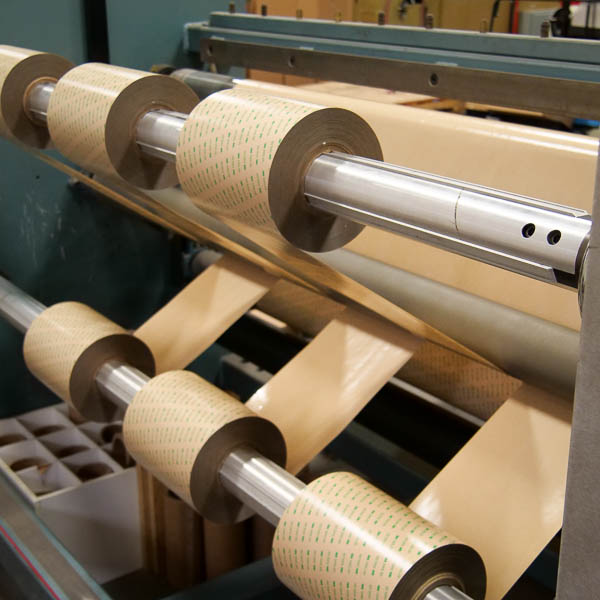 Our automatic slitting & rewinding systems slit a master log into custom width rolls while simultaneously rewinding those rolls into custom lengths.
Slitting and rewinding is perfect for producing finished rolls of self-adhesive & non-adhesive materials, foam tapes, films, foils, laminated foams, and more.
SECON's slitter rewinders provide the ability to slit and rewind the most difficult light gauge films & complex laminated materials. Our slitter rewinder machines can be configured with razor blade, shear-cut, and score-cut slitting systems to accommodate diverse applications.
If you have any questions or inquiries about our slitter rewinding services, contact us now.
Slitter Rewinding
Benefits
Precision slit rolls
Flat rolls / Prep rolls
No blade deflection
Longer roll lengths
Clean dry edge
Cost effective
Slitter Rewinding
Common Materials
Pressure Sensitive Adhesives
Plastic Release Liner
Paper Release Liner
Foils / Films / Facings
Double Coated Foams
Thin Foam