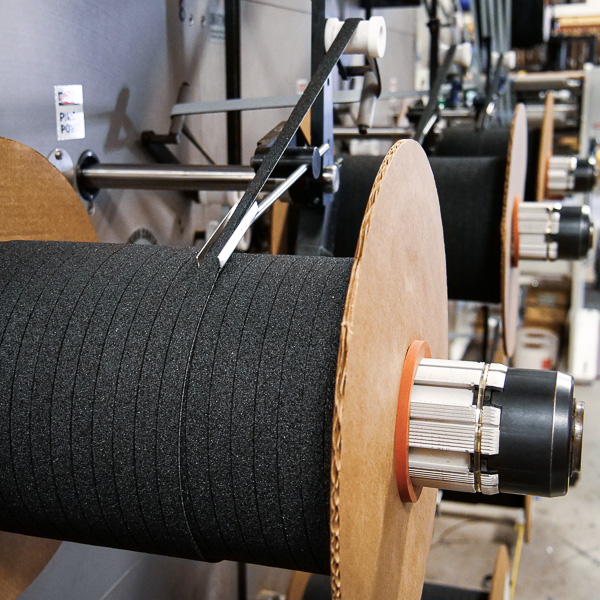 SECON's tape spooling capabilities produce continuous lengths of material traverse wound on an individual spool. We provide a variety of materials such as sponge, rubber, foam, pressure sensitive adhesive, and film on a spool or reel.
Spools increase your efficiency by condensing multiple individual rolls of material into one spool. Longer continuous spools are ideal for high-volume applications and automated processes—allowing longer runs and less changeovers.
If you have any questions or inquiries about our tape spooling services, contact us now, and one of our world-class team members will be glad to help you.
Pressure sensitive adhesive
Sponge tape
Foam tape
Film tapes
Plastic film
Non-woven
Similar flexible materials
No individual roll changeover
Less waste (no end pieces created by individual rolls)
High volume automation
Reduced butt splices
Custom spool sizes